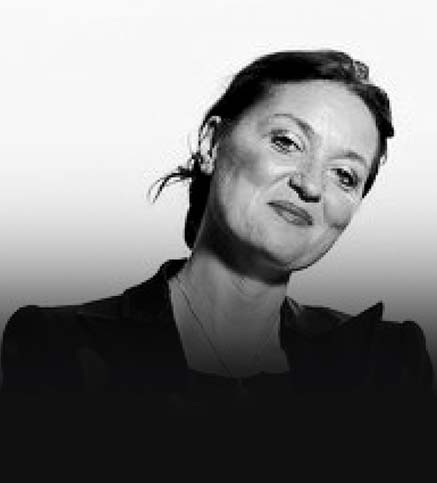 Kadine James is a successful serial entrepreneur and expert in all things web3, digital fashion, NFTs/tokens, and a pioneer of the Metaverse. She founded The Immersive KIND in 2016, a Web 3 commerce company, with a mission to bring brands into the metaverse through their extended reality studio specializing in virtual reality, augmented reality, and immersive production. After working in architecture and data visualization, Kadine ventured into the world of advertising at Verizon and Yahoo RYOT, collaborating with renowned names in fashion, media, and gaming.
Kadine has been a pioneer in digital fashion, co-creating «ElectricCity,» a 3D-avatar-based immersive shopping experience with POKEMON that generated virtual fashion collection sales. She also dressed pop star Nina Nesbitt as an avatar at the Metaverse Music Festival in Decentraland 2021. Kadine collaborated with Monkey Shoulder (DENTSU) to create their first-ever NFT wearable collection, featuring DJs A-Skillz and Krafty Kuts performing as avatars at Decentraland's Metaverse Music Festival.
Partnering with Epic Games, Kadine digitally dressed «Metahumans» in Streetwear Designer Charli Cohen's «phygital» fashion collection for luxury retailer Selfridges. She also worked on the Dune Movie Campaign with Warner Brothers & Niantic to create an AR/VR/XR wearables collection. Kadine founded The Immersive KIND collective, a crypto fashion & extended reality arts collective, collaborating with BAFTA, Decentraland, Ready Player Me, and Spatial to build Virtual Worlds powered by UNITY. She heads The Immersive KIND Metaverse Collective, working with leading digital artists and fashion designers. Kadine lectures at RCA and is Chief Disruptor at Artificial Rome.
Irina holds a BA from the Southern Federal University in Russia, and an MSc in Urban Planning and Policy Design from Politecnico di Milano, Italy.
Irina is named one of the Top 100 Women of the Future, the winner of the 2022 Rising Women in Crypto Power List by Wirex and The Cryptonomist, Asia's 100 Women Power Leaders.
Irina has delivered a TEDx talk «Knowledge Communities are Shaping the Metaverse» at TEDxMaviliSquare 2023.
Featured in Entrepreneur India, Arab Finance, CoinDesk, Cointelegraph, BeInCrypto, Financial Times, Harvard Business Review Turkey, GeckoCon by CoinGecko, Benzinga, and more.
Delivered lectures and talks at Politecnico di Milano, Queens College City University of New York, UCL, Glasgow University Engineering Technology Society.